A Change in Direction for Change in Condition?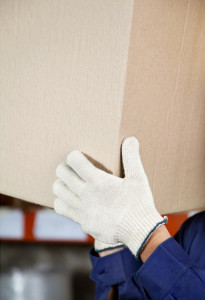 On January 20, 2016, the South Carolina Court of Appeals handed down its opinion in Russell v. Wal-Mart Stores, Inc., 2016 WL 231216, and held that claimant is not required to prove a change of condition by objective evidence. Russell injured her back on November 3, 2009 lifting something heavy.  Because she was pregnant, diagnostic testing was delayed until after she delivered the baby.  An MRI was ordered by the treating physician and he determined she was not a surgical candidate.  She was returned to work with a 30 pound lifting restriction and declared at MMI on February 2, 2011. She was awarded seven percent to the back by order of a single commissioner on June 8, 2011. Russell timely filed for a change of condition citing new symptoms including pain radiating into the legs.
A second MRI was performed which did not show any physical change. However, her treating physician and an IME doctor both opined she had a change of condition for the worse based upon her subjective complaints.
The hearing commissioner granted the change of condition, but the full panel reversed on the theory there was no objective evidence to support a physical change of condition. The Court of Appeals reversed and remanded holding that the Act does not require the claimant to prove change of condition by objective evidence.
Since 1942, South Carolina has consistently held that "change of condition" means change in physical condition. Cromer v. Newberry Cotton Mills, 241 S.C. 349, 23 S.E.2d 19 (1942).  A mere complaint that the pain level has increased has historically not met that burden.  There must be evidence of physical change which implies an X-ray, a MRI, evidence of atrophy, or some other observable or measurable condition. This has come to be called "objective evidence." Russell holds claimant can prove her change of condition claim with "subjective evidence."  The presence of a change of condition is an issue of fact for the commission.  Russell's subjective complaints of pain radiating into the leg convinced the doctors her condition had worsened, but the MRIs were the same.  With Russell, is the Court of Appeals taking a new direction?