Auto Coverage for UberX Drivers Meets SC Requirements According to SCDOI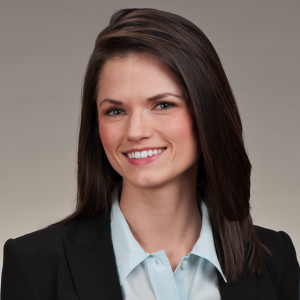 UberX may have passed one of the primary roadblocks to its business operations in South Carolina – meeting the state's insurance requirements.
In July 2014, UberX, a ridesharing service, expanded into South Carolina, offering transportation in four of the state's major urban areas – Columbia, Charleston, Myrtle Beach, and Greenville. UberX's transportation service is offered as an alternative to traditional taxicabs, using privately owned vehicles operated by private individuals to transport paying passengers. To connect prospective passengers with UberX drivers, the service relies on an app for Android and iPhone, which allows users to see the vehicles available in their area, request a quote, and reserve a car. Since UberX launched in South Carolina, several taxicab companies have complained to officials that the service raises public safety concerns in part because it lacks appropriate insurance. These public safety concerns, at least insofar as they relate to the adequacy of insurance, now appear to have been addressed.
Last month, Rasier LLC, a division of Uber that runs the UberX app, applied to the South Carolina Public Service Commission for a certificate to operate as a motor passenger service in the state. Before any certificate may be issued, the motor carrier must provide evidence of insurance. Last week, after reviewing Rasier's commercial automobile insurance policies, the South Carolina Department of Insurance notified the commission that the policies appear adequate to satisfy the state's insurance requirements and cover UberX drivers in three phases of service: scanning the app for fares, driving to pick up passengers, and transporting passengers to a destination.
It is important that Rasier's policies provide coverage to its drivers in all three phases of service as UberX drivers' personal automobile insurance policies likely would exclude coverage for losses occurring while the insured is acting as an UberX driver. Most standard personal auto policies contain exclusions for livery – "driving for hire." A typical exclusion reads as follows:
We do not provide Liability Coverage for any Covered Person….
For liability arising out of the ownership or operation of vehicle while it is being used to carry persons for a fee. This exclusion does not apply to:
A share the expense car pool; or
Your covered auto used for volunteer work when reimbursement is limited to mileage expenses.
Consequently, an insurer may deny coverage to a driver who is driving passengers for payment of more than a share-the-expense car pool fee based on such exclusions.
SC department of insurance policy
Although it appears Rasier provided the required evidence of insurance, it has not been determined whether UberX should be licensed as a motor passenger service. A public hearing before the Public Service Commission likely will be scheduled in the near future.
Read this article by the Post and Courier for more information.