South Carolina Law Does Not Permit an Insurer to Seek Contribution for Defense Costs from a Co-Insurer
An insurer cannot require contribution from a co-insurer for the expenses of an insured's defense where one insurer denies liability and the other refuses to defend, according to a recent opinion of the Fourth Circuit Court of Appeals, affirming a decision of the U.S. District Court for the District of South Carolina.
In Auto-Owners Insurance Company v. Travelers Casualty and Surety Company of America, Auto-Owners sought a declaratory judgment that Travelers had a duty to defend the insurance companies' mutually insured client and also sought contribution, recompense for unjust enrichment, and equitable subrogation. As you may recall from our August 18, 2014 post, Travelers moved for summary judgment on all claims on the grounds that Auto-Owners could not compel it to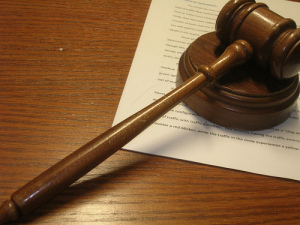 defend the underlying suit, which the district court awarded.
On appeal, Auto-Owners argued the district court erroneously concluded that its claims failed under South Carolina law. The Fourth Circuit disagreed, basing its reasoning primarily on Sloan Construction v. Central National Insurance Company of Omaha, 236 S.E.2d 818 (S.C. 1977), just as the district court had in its order.
In Sloan, the South Carolina Supreme Court held that "where two companies insure the identical risk and both policies provide for furnishing the insured with a defense, neither company, absent a contractual relationship, can require contribution from the other for the expenses of the defense where one denies liability and refuses to defend," reasoning that "[t]he duty to defend is personal to both insurers; neither is entitled to divide the duty." Sloan Construction Co., 236 S.E.2d 818, 820 (S.C. 1977). The insurance company that provided a defense was not harmed by the other's failure to do so because its expenses "were incurred in the fulfillment of its own obligation to its insured" and it "was doing no more than it obligated itself to do under its policy with [the insured]." Id.
The Fourth Circuit found the Sloan opinion to be dispositive of the issue:
Here, Auto-Owners was fulfilling its own obligations to its insured by providing a defense in the underlying state court action. As in Sloan, whether Travelers also has a duty to defend the litigation is irrelevant to Auto-Owners' duty, and Auto-Owners, in providing the defense, has done "no more than it obligated itself to do under its policy."
(Internal citations omitted). Accordingly, the court concluded that Auto-Owners was not entitled to declaratory or monetary relief under South Carolina law, and affirmed the district court's order.