Precious Cargo: How You Can Help SC Foster Children
May is National Foster Care Month. To promote awareness, Collins & Lacy, P.C. is again teaming up with the

South Carolina Youth Advocate Program

(SCYAP), a provider of foster care and community-based services, to host a statewide item collection drive for the organization's Precious Cargo Program.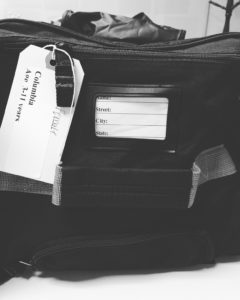 <strongFAST FACTS
WHAT:  This community-based drive seeks donations of new toiletries, school supplies, and comfort items to be filled into duffel bags that will be provided the day the foster children enter into SCYAP's care. The bags are prepared for specific age groups and separated by male and female, so they are personalized for each child.
WHEN:  Items will be collected throughout the month of May, during the business days of Monday-Friday, from 9:00am to 5:00pm.
WHERE:  Drop-offs for donated items can go to either of the Collins & Lacy offices (Columbia or Myrtle Beach.) Monetary donations can be made through SCYAP's PayPal account found here.
PRECIOUS CARGO BAGS:
Completed duffle bags prepared by SCYAP are based on three age group categories: birth- 2 years; 3-11 years; 12 years and up. The baby bags contain baby items such as bath wash, lotion, and diapers as well as the baby blanket, etc. The bags for the older children contain regular fleece blankets and a stuffed animal along with the other toiletry and school supply items.
The following (unused) items are needed. Thank you! 
Toiletry & Comfort Items   
Shampoo

Conditioner
Soap
Deodorant
Toothpaste
Toothbrush
Dental Floss
Kleenex
Bibs
Teethers
Baby Washcloth
Baby Blanket
Baby Wash
Baby Lotion
Diaper Cream
Wipes
Baby Story Books
Special Blanket
Stuffed Animal
School Supplies 
Crayons/Coloring Book
Washable Markers
Glue Sticks
Pencils- all school ages
Composition Books
Notebook Paper
Dictionary
Calculator
Blue or Black Pens
2 Pocket Folders
Zipper Pencil Holder
Highlighters
To learn more about SCYAP and the Precious Cargo Program, visit https://www.scyap.com/Home.aspx.
For any questions about the collection hosted by Collins & Lacy, contact the firm's Marketing Director, Janie Langdale, at jlangdale@collinsandlacy.com.