Attorney Henry D. McMaster, Jr. Joins Collins & Lacy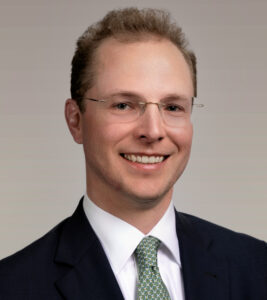 Henry D. McMaster, Jr. has joined Collins & Lacy's Columbia office as an associate in the Retail & Hospitality practice group.
A native of Columbia, South Carolina, Henry graduated from the University of South Carolina in 2010, receiving his bachelor's degree in English. He then worked in Washington, D.C. in the Office of U.S. Senator Lindsey Graham for two years as a Judiciary Fellow and Staff Assistant.
Henry attended the University of South Carolina School of Law, where he was nominated the Chief Magistrate of the Phi Delta Phi Legal Honor Society as well as the John Belton O'Neall Inn of Court. 
During his 2nd and 3rd years of law school, he clerked at the Office of the South Carolina Attorney General, both in criminal appeals and prosecution. After earning his juris doctor in 2016, he clerked for The Honorable Michael G. Nettles of the South Carolina Circuit Court in Florence, S.C. He was admitted to the South Carolina Bar in 2017.
Previously, Henry was an Assistant Solicitor in the 6th Judicial Circuit where he prosecuted crimes of all levels, including domestic violence, criminal sexual conduct, and murder. He also managed juvenile adjudication and was a member of the Veteran's Court Program.
Henry is active in the Young Lawyers Division of the SC Bar, where he is a member of the Leadership Class of 2022, as well as a Co-Chair for the Make A Wish committee. He is also a member of the USC School of Law Young Alumni Council.
"We are very pleased to welcome Henry to the Retail & Hospitality practice group," remarked practice group leader and firm president, Christian Stegmaier. "He has significant trial experience and will bring those skills to his role defending our Collins & Lacy clients."