Attorney Andrew T. Smith Joins Collins & Lacy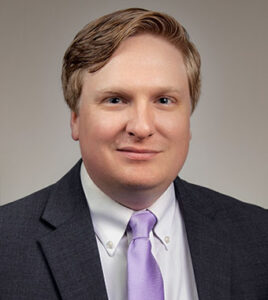 Andrew T. Smith has joined Collins & Lacy's Columbia office as an associate in the Retail & Hospitality practice group.
Prior to joining Collins & Lacy, Smith served in the Fifth Circuit Solicitor's Office as Assistant Solicitor. There, he represented the State at all points of criminal prosecution, including bond hearings, magistrate appeals, preliminary hearing, guilty pleas and trial.
In his role as Assistant Solicitor, Smith independently managed an average active caseload of 600. He was responsible for reviewing case facts, consulting with arresting agencies, interviewing witnesses and victims, determining the appropriate charge and indicting the charge for prosecution.
"Andrew brings trial experience and a history of handling a large volume of cases," stated practice group leader and firm president, Christian Stegmaier. "At Collins & Lacy, he will be able to focus on serving our clients with high-quality legal work and excellent client communications. We are very pleased to welcome him to our Retail and Hospitality defense team."
Smith was born in Greenville, SC and was raised in nearby Spartanburg, SC. He is a graduate of the University of Alabama School of Law and was admitted to the South Carolina Bar in 2018.