WIS-TV: Sanford Seeks Accountability Before Pursuing Federal Loan to Cover Unemployment Benefits
Wants Details, Data, and Audits from Employment Security Commission; Stance Drawing National Attention as the "Anti-Bailout" Governor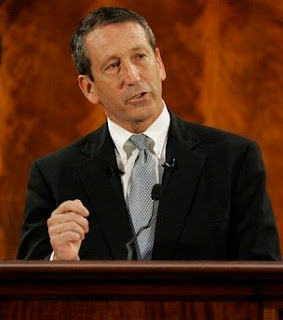 From Wistv.com
The standoff between South Carolina's governor and state officials continues, with only two days before the state must stop printing unemployment checks for 77,000 people.
In a WIS News 10 story that's drawn attention from all over the nation, including on the Drudge Report, Gov. Mark Sanford's office and the Employment Security Commission continued Tuesday to discuss ways to keep the fund that pays $14 million a week to unemployed South Carolinians from running dry.
Last month, South Carolina reported the nation's third-worst unemployment rate at 8.4 percent. Forecasters have said the jobless rate could reach an unprecedented 14 percent next year.
Sanford says he won't request a $146 million federal loan to pay unemployment benefits through March until the commission agrees to his demands that include an audit by the state's watchdog agency.
Sanford has some things he wants first before he signs the request, such as an independent, third-party audit to review operations and performance of the commission.
Among other things, Sanford wants to have unemployment insurance data collected, details like reasons for getting unemployment and dates of employment benefits, and quarterly employment numbers and wages.
Additionally the governor wants information about companies that close, like when they shut down and where they're located.
Click here for the full story: http://www.wistv.com/Global/story.asp?S=9589358
Check here for Sanford's proposal: http://wistv.images.worldnow.com/images/incoming/pdf/Unemployment.pdf