Wall Street Journal: Retailers Want In on Stimulus Plan, Call for Tax Free Shopping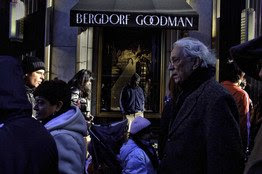 From the December 24th WSJ:
The country's largest retail trade association asked President-elect Barack Obama Tuesday to add a series of sales tax-exempt shopping days to a coming economic stimulus package in an effort to revive consumer confidence and spur spending.
The National Retail Federation called for three periods of sales tax-free shopping that would last 10 days each in March, July and October 2009. The trade group estimates that it would save consumers about $20 billion, or $175 per family.