Summary Judgment Granted in "Known Condition" Premises Case: Federal District Court in Columbia Holds No Duty to Warn of Rainy Conditions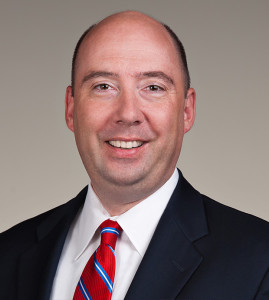 Retailers and hospitality-related entities doing business in South Carolina should be encouraged by a recent premises liability decision issued by the federal district court in Columbia in Lucas v. Sysco Columbia, LLC, 2014 WL 4976509 (D.S.C. October 3, 2014), which resulted in summary judgment being granted in favor of the defendant.
The underlying dispute, which related to a slip-and-fall on a rainy day at a Sysco "will call" location in Columbia, is encouraging because the court concurred with defendant's argument that it did not owe (or breach) a duty to warn the plaintiff of the allegedly wet conditions just inside the store upon her entry. Discovery revealed the plaintiff had equal or greater knowledge of the fact the floors in the store were going to be wet from rain water.  This knowledge was dispositive in this case.
Applying both the plaintiff's testimony, as well as precedent articulated in Hackworth v. United States, 366 F.Supp.2d 326 (D.S.C. 2005), the district court held summary judgment to the defendant was warranted:
Ordinarily, a "property owner has a duty to warn an invitee only of latent or hidden dangers of which the property owner has or should have knowledge." Peterson v. Porter, 389 S.C. 148, 153, 697 S.E.2d 656, 658 (Ct. App. 2010) (citing, Sides v. Greenville Hosp. Sys., 362 S.C. 250, 256, 607 S.E.2d 362, 365 (Ct. App. 2004)). However, under South Carolina law, an exception to this duty exists.  "The owner of property owes no duty to use reasonable care to take precautions against or to warn guests of open and obvious dangers.  In such situations, the guests themselves have a duty to discover and avoid the danger." Hackworth v. United States, 366 F. Supp. 2d 326, 330 (D.S.C. 2005) (citing Neil v. Bynum, 288 S.C. 472, 343 S.E.2d 615, 616 (1986)). In Hackworth the court granted summary judgment to the Defendant, finding that a puddle of water on the floor was an open and obvious condition, and that Hackworth had warning that a puddle could have been on the floor, given the copious amounts of rain falling on the day of the incident.  Further, Hackworth was not distracted when she entered the store, and despite her claims that she was blinded by the bright lights of the store when she entered, a duty to warn did not exist. "[G]iven Hackworth's knowledge of the rainy conditions, the close attention Hackworth says she was paying to the floor, and the fact that a three-foot wide puddle could not be entirely obstructed by overhead lights, the Government had no duty to warn." Hackworth at 331.
The similarities between Hackworth and the present case are strikingly obvious. Lucas testified at length in her deposition about the terrible weather conditions and the fact that rain was "pouring" and "blowing" as she made her way into the sore. Lucas also testified the floor where she fell was "solid water." Lucas' counsel also argued Lucas had difficulty seeing because the store was dark when she entered, which contributed to the fall.  While the Court believes it is a sound practice to place mats on the floor of an establishment during inclement weather to avoid accidents such as this, South Carolina law does not impose such a duty. Therefore, the Court finds that Sysco did not have a duty to warn under the conditions present here.
Id. at *5.
We often consult with clients who express frustration that trial courts do not adequately consider the plaintiff's equal or greater knowledge of the complained-of condition. Lucas is an example of a South Carolina trial court recognizing the law that property owners have a duty to warn invitees only of latent or hidden conditions and appropriately applying the facts as discovered during the litigation to this well-stated principle.
Practice Pointers:
•Where diversity jurisdiction exists, strongly consider removal of the action to federal district court. Within recent years, federal courts in South Carolina have continued to grant summary judgment where "known" or "plain view" or "open and obvious" conditions exist, as evidenced by Lucas. See also Hackworth v. United States, 366 F. Supp. 2d 326 (D.S.C. 2005); Simmons v. Williams-Sonoma Stores, Inc., 2011 WL 2416302 (D.S.C. 2011);  Nash v. Marriott Hotel Services, Inc., 2007 WL 3125315 (D.S.C. 2007). In our state courts, the appellate venues have shaded towards reversal of grants of summary judgment in similar matters, holding in many instances that whether a condition was "known" or in "plain view" or was "open and obvious" is a matter of fact for a jury to determine. See, e.g., Hancock v. Mid-South Mgmt., 381 S.C. 326, 673 S.E.2d 801 (2009).
•In defending a case like Lucas, the strategy should center on having plaintiff admit under oath that the allegedly dangerous condition was "known" or "in plain view" or "open and obvious" that the plaintiff had equal (or greater) knowledge of the same prior to the subject incident.
•Where a "known" or "plain view" or "open and obvious" condition exists, which can arguably give rise to summary judgment, strongly consider moving for summary judgment following completion of paper discovery and the depositions of plaintiff's and defendant's liability witnesses, but before damages-related testimony begins in earnest. A summary judgment motion at this stage of the proceedings accomplishes two things for the client: (1) if the resolution strategy includes "reasonable settlement," a motion at this stage creates leverage to potentially secure a reasonable settlement via mediation or informal settlement discussions; and (2) irrespective of whether the resolution strategy is "reasonable settlement" or "vigorously defend," a motion now (rather than later) reduces defense cost spending on often expensive damages-related discovery that is likely immaterial to the liability issues.