Small South Carolina Retailers Reeling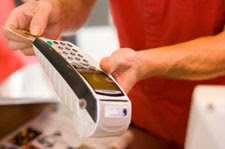 The difficult economic conditions are making it tough on retailers, including small retailers:
From Sunday's The State:
Customers aren't showing up at Mayo's Suit City on Two Notch Road this holiday season, even on Saturdays, typically the hottest day of the week for retailers.
"The first words out of people's mouths when they walk through the door is, 'What's on sale?'" said Jerry Emanuel, who took over the discount suit store his father bought in 1975. "It's beyond challenging."
Mayo and many other locally owned retailers are slashing prices and relying on customer loyalty to make it through a shaky economy this holiday season.
Many say sales are down only slightly or within certain segments of their business. Others, like Emanuel, are scrambling to find customers.
See the full article at: http://www.thestate.com/business/story/627867.html?RSS=business