Collins & Lacy Co-Founder to Speak at University of South Carolina's Last Lecture Series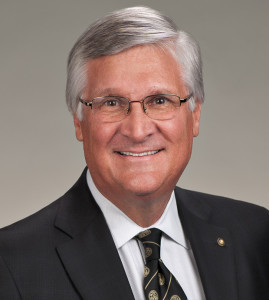 [COLUMBIA, S.C. February 8, 2016] – Collins & Lacy, P.C. co-founder, Joel Collins, has been asked to speak at the University of South Carolina's Last Lecture Series.
The Last Lecture Series is a 16 year old program that invites members of the university's faculty to give a lecture as if it were their last opportunity to do so. It showcases the academic and personal interests and passions of faculty members in an informal setting. The purpose of the lectures is to allow professors and students to encounter one another outside of the classroom. Professors who are invited to speak are chosen through a nomination process and have the opportunity to speak on topics that are significant and intriguing to them.
Collins' topic is "Be True to Your School" in which he will include stories about teachers, administrators, and fellow students who have had a powerful influence in his life.
"It is truly an honor to have been asked to speak about subjects which are close to my heart and connect with students on a more personal level," said Collins. "I hope that through my telling of the great people who have influenced my life, it will encourage this younger generation to take stock of what is important not only in their college career, but for the rest of their lives as well."
The lecture will be held on Wednesday, February 10th at 7:00pm in the Gressette Room of Harper College on USC's campus. Admission is free and open to the public.