Collins & Lacy Celebrates New Beginnings with New Leadership
[COLUMBIA, S.C. July 21, 2014] – Collins & Lacy, P.C. is celebrating new beginnings with the establishment of a new management committee to lead the firm on its mission of protecting and defending South Carolina businesses. The management committee was strategically elected to represent the strength and depth of the statewide law firm. It includes Scott Wallinger, Christian Stegmaier, and Christopher Adams, all of whom focus their practices in different areas of law.
"As a statewide firm, having diversity in our practice and management is a critical component in being able to serve the diverse clients we represent." said Scott Wallinger, the management committee chair.
Each member of the management committee has been an institutional fixture with the firm, and combined they have spent almost 35 years protecting the needs of Collins & Lacy and its clients.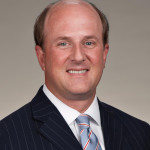 Scott Wallinger is a certified mediator and also is the chair of the Professional Liability Practice Group. His law career has focused on complex litigation, representing healthcare providers, physicians, nurses, pharmacists, financial and investment advisors, attorneys, insurance brokers and agents.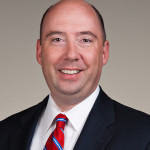 Christian Stegmaier is shareholder and chair of the firm's Retail & Hospitality Practice Group. He defends national and regional leaders in the retail, hospitality, and entertainment sectors doing business in South Carolina in claims involving premises liability, loss prevention, food adulteration, third party torts, and alcohol liability. He is also involved in matters pertaining to ADA issues and licensure and other administrative decisions of state regulatory agencies.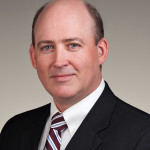 Chris Adams is a shareholder practicing with the firm's Construction Practice Group. He defends general contractors, developers, architects, engineers, manufacturers, and subcontractors in areas of construction defect litigation, mechanics liens, and design professional litigation, as well as cases involving catastrophic bodily injury that occur on construction sites. Additionally, he defends designers, manufacturers, and sellers of consumer and construction products.

"As Collins & Lacy continues to meet the needs of our employees and clients, the dual management structure complements our growth strategy to successfully embody our people-first philosophy and serve the thriving businesses of South Carolina," said Wallinger.