Collins & Lacy Attorney Selected to Lead National Legal Association's Retail & Hospitality Program Committee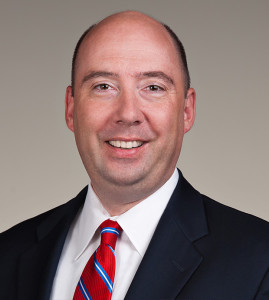 [COLUMBIA, S.C. October 8, 2014] – Collins & Lacy, P.C. is pleased to announce Christian Stegmaier has been named chair of the DRI's 2015 Retail & Hospitality seminar, which is to be held May 7 and 8, 2015 in Chicago.
DRI is the leading organization of defense attorneys that provides access to resources and tools for attorneys who strive to provide high-quality, balanced and excellent service to their clients and corporations. Through programming such as its annual seminar, the Retail & Hospitality Committee strives to foster greater communication and partnering between the "in-house" team of attorneys, risk managers and third party administrators that defend and manage civil litigation and claims, and their outside panel counsel. The mission of the committee is to provide legal education and professional development, as well as first class networking opportunities specific to the retail and hospitality industries.
"This annual seminar in Chicago attracts the best and the brightest retail and hospitality lawyers and client representatives in the country," said Stegmaier. "It is a 'must-do' on the calendars for those who are dedicated to practicing in these market segments. I am honored to lead the effort to provide engaging and cutting edge content for the 2015 meeting."
Stegmaier is a member of the Collins & Lacy Management Committee and chair of the firm's Retail & Hospitality Practice Group. He defends national and regional leaders in the retail, hospitality and entertainment sectors doing business in South Carolina in claims involving premises liability, loss prevention, food adulteration, third party torts, and alcohol liability.