Collins & Lacy Attorney Elected President of SCDTAA Young Lawyers Division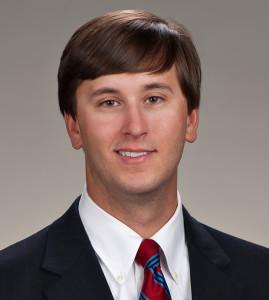 [COLUMBIA, S.C. December 9, 2015] – Collins & Lacy, P.C. is pleased to announce Claude Prevost has been elected president of the Young Lawyers Division (YLD) of the South Carolina Defense Trial Attorneys' Association (SCDTAA). Prevost assumed the role in December 2015.
The mission of the SCDTAA is to promote justice, professionalism, and integrity in the civil justice system by bringing together attorneys dedicated to the defense of civil actions. As president of the organization's YLD, Prevost is responsible for promoting the development of young attorneys statewide, as well as organizing special events such as a community fundraiser and a trial academy.
"Claude is a perfect fit to be the Young Lawyers Division's president," said Scott Wallinger, chair of the firm's management committee. "He has the eagerness, intelligence, and leadership skills to help guide other young attorneys through this program."
Prevost is a shareholder with the firm practicing in construction defect litigation, professional liability, and premises liability. He is skilled in representing retail and restaurant clients in personal injury actions arising from "slip and fall" and "trip and fall" cases.
"I am excited to work with other young lawyers in promoting the mission of the SCDTAA," said Prevost. "I look forward to the opportunities and experiences this position will bring for me in the new year."