Better Safe Than Sorry: Keeping Up With Your Employees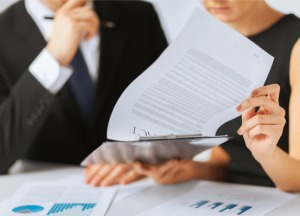 Employee turnover is unavoidable for most businesses. Although almost no industry is immune from losing employees for any number of reasons in a free market economy, turnover is particularly prevalent in the highly seasonal retail and hospitality industries. In addition, cyclical and structural changes to the market are also catalysts for employees changing jobs.
From a business defense standpoint, employee turnover can present challenges in analyzing and defending a claim or lawsuit.  For most business owners or claims handlers, this is probably a familiar scenario:  a customer is injured and several employees are considered crucial witnesses to that event, but by the time the claim or lawsuit crosses the claim handler's or defense counsel's desk, the employee witnesses are long gone. How quickly these employees can be contacted and interviewed to discover their anticipated testimony can affect the analysis, as well as value of the case. This is especially true in small communities where a former employee is more likely to be contacted first by opposing counsel to discuss the former employee's knowledge of the case.
To manage these risks, business owners should consider including the following two steps in their employee intake and exit protocols:
During the hiring process, make sure to request and obtain all current contact information, including mailing addresses, land lines and cell phone numbers, email addresses, and contact information for a local friend or family member; and,
Be sure to

intermittently

inquire of your employees their most updated contact information in the chance of abrupt dismissal or unmentioned leave.
When an employee leaves the business, conduct an exit interview and request updated contact information as listed in No. 1 above.
Summer is approaching and the workforce is about to swell in the retail and hospitality industries. This Spring, and at the end of Summer, businesses should be mindful to record employees' contact information at the point of hiring and departure so that former employees can be easily reached in the event a lawsuit is filed months or even years after the employment concludes. Keeping track of employees by requesting contact information at an exit interview aids claims handlers and defense counsel in locating former employees, evaluating claims, and protecting business assets.