Announcing THE LEGAL BENCH, Our New Podcast
We are excited to share that we have launched our very own podcast, The Legal Bench. This podcast brings you the latest and legal news and information from Collins & Lacy, P.C.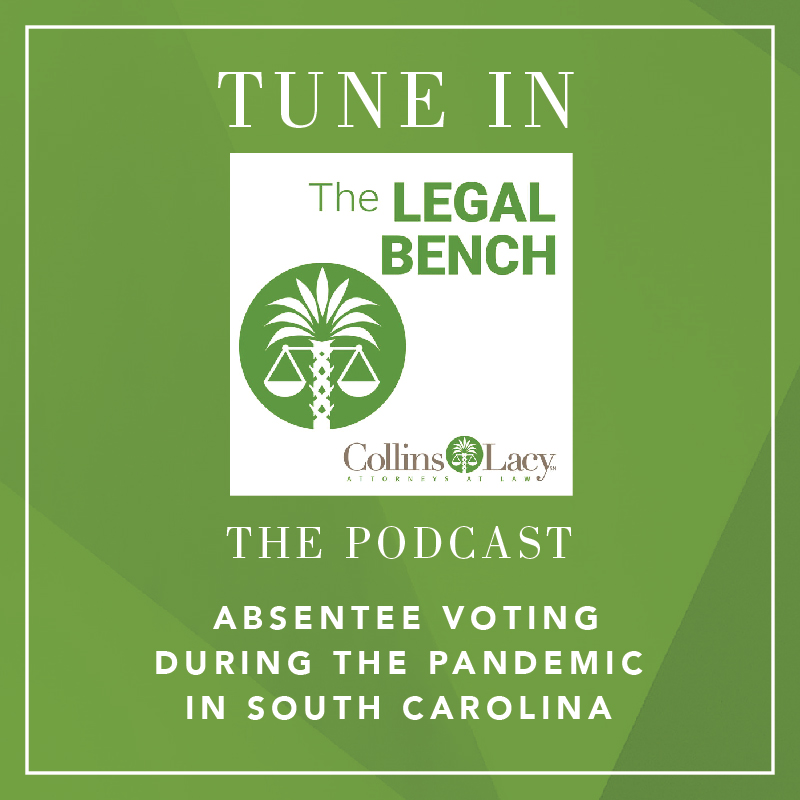 Our first episode is live and features Governmental, Ethics, and Compliance attorney, J.C. Nicholson, as he reviews the law and discusses issues surrounding this year's absentee voting in South Carolina. Tune in today to learn what you need to know in regards to the law, absentee voting, and how it applies to you for this upcoming 2020 election.
You can tune in here. You can also find us on Spotify.
Have an issue that you'd love to hear more information about? Let us know!