The Christmas decorations have been carefully packed away, New Year party hats ultimately trashed, and thus a new semester begins for law students at the University of South Carolina School of Law. Though today's students will have to endure just a little longer the cramped and concrete walls of the current law school, 2015 will be an exciting year as we watch the new law school building come to life as structural work is set to start early this year.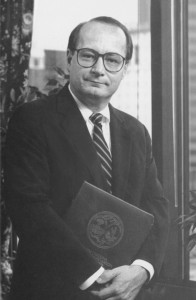 Although the thought of letting go of the old while embracing the new may be appealing, some graduates from the law school might feel a twinge of nostalgia before the current location closes its doors. Case in point, our co-founding partner Stan Lacy and Greenville associate Logan Wells, both graduates from the school, look back on their time there.
Prior to becoming an affable and devoted workers' comp partner, Stan attended law school at the University of South Carolina, but not in the building it occupies today at 701 Main Street. His first class was held in Petigru College on the corner of Pickens and Greene streets. It was there Stan remembers his first professor and mentor, David Means. In fact, if it wasn't for this professor, Stan would have missed the deadline to enroll into the law school as he was stationed in Vietnam.
"Professor Means was Dean of Admissions at the time," Stan recalls. "He assisted me in enrolling into the law school; otherwise I would have had to wait another year."
Means also taught Stan Property Law. Stan remembers when he lectured; there were no Power Point presentations or smart boards. "Everything came from the professor's memory, and he taught it better than with any text book or search engine," said Stan.
Stan's class of 1974 was the first class to graduate from the current law school, having moved from Petigru earlier in his law school career. But it is Petigru he holds dear to his heart as he has often thought that the school looked more like a law school.
"It had two large lecture rooms and a small courtroom," Stan said. "Though Petigru looked more like a law school, I could see how it needed upgrading to accommodate the growing classes."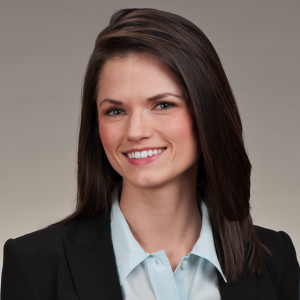 Fast forward 30 years or so, we find our own Logan Wells, whose primary practice at the firm is in Insurance coverage. She never knew of any other law school building than the one that is currently used. Though aesthetically the building left something to be desired, what with the small windows and '7os architecture, Logan found her place despite the ambiance.
"The best part about the University of South Carolina School of Law is that it has always offered a high quality education," Logan states.
And it continues to do so today, no matter what four walls house the school. The good news is now the walls won't be an issue any longer. The new law school broke ground just last September with more than 400 law alumni, faculty and students watching. Future attorneys are waiting in anticipation as the building plans have been made public, indicating a 19th-century Robert Mills-inspired design. While its exterior will be classic, the interior is meant to be flexible to prepare students for their law careers.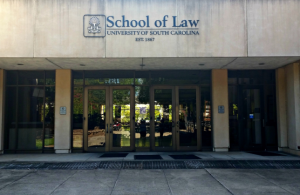 "It is exciting to know the school will soon have a building that matches the school's level of scholarship," said Logan.
Stan Lacy couldn't agree more. As an adjunct professor of workers' compensation, he is anticipating the small luxuries that are long overdue.
"With Wi-Fi everywhere these days, the law school will be no different," Stan said. "With all the new technology and state-of-the-art advancements, it'll raise the bar for professors. No longer will standing in front of a class and lecturing be the norm, but rather detailed presentations and attention-grabbing seminars will take precedent."
Until then, both faculty and students will have to wait. The new building isn't scheduled to open until the Fall of 2017, which happens to be during the 150th anniversary year of the law school's founding in 1867. There will be a lot to celebrate indeed!
FAST FACTS FOR NEW UNIVERSITY OF SOUTH CAROLINA SCHOOL OF LAW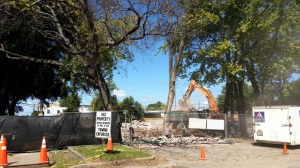 Scheduled opening: Fall of 2017
Design: 19th century, Robert Mills three-story building, bounded by Gervais, Bull, Senate and Pickens streets
State of the Art Advancements: Flexible classroom ranges to accommodate a variety of sizes for small and larger group study. Four trial courtrooms and ceremonial courtrooms will have new technology, including video display boards
Features: Bookstore, eatery, student commons will all be a part of the new school
Blog contributed by Collins & Lacy Multimedia Strategist, Paula Williamson.