Firm's fifth attorney hire in 2019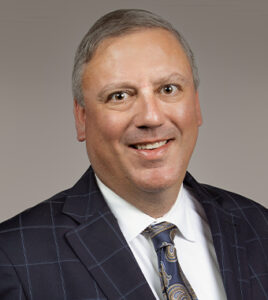 COLUMBIA, S.C – Attorney Robert M. Peele, III has joined Collins & Lacy in the firm's Columbia office. The hiring marks the firm's fifth new attorney since March.
Peele has defended civil litigation claims since 2012. Before that, Rob served as a Deputy General Counsel for the South Carolina Department of Corrections.
"Collins & Lacy believes in hiring for talent," said firm president Chris Adams. "Rob's experience and respect in the South Carolina legal community will be a great asset to our firm as we continue to grow."
Peele's practice will focus on matters involving construction, professional liability and trucking defense. Peele earned his bachelor's degree from the University of South Carolina and his law degree from the Charleston School of Law.
About Collins & Lacy, P.C.
Collins & Lacy is a statewide business defense firm in South Carolina relentlessly focused on the client experience by delivering valuable legal representation through solid preparation, thorough execution, and client-oriented service aimed at success. With offices in Columbia and Myrtle Beach, the firm represents local, regional and national clients in the areas of construction, corporate and business law, hospitality/retail and entertainment law, insurance/bad faith, products liability, professional liability, commercial transportation and workers' compensation. For more information, visit www.collinsandlacy.com