Why You Should Care…
The South Carolina Workers' Compensation Commission publishes two sets of policy and procedure manuals, commonly referred to as fee schedules, for the cost of providing medical care to injured workers. One schedule is for places, such as hospitals and outpatient facilities, where medical care is provided; the other is for the providers that perform medical services. Effective Sept. 1, 2015, there is a new fee schedule for the providers. 2010 was the last time the Commission published a new fee schedule for providers, making the release of this version a much anticipated event.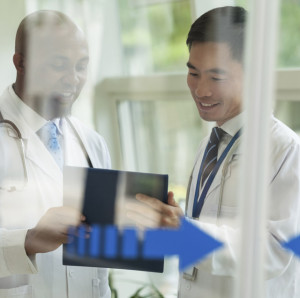 The people most anxious to see these changes are not only the medical providers, themselves, who need to know how much they can charge and what new codes they have to use, but also insurance carriers, third party administrators, and self-insured employers who need to know how much they have to pay and what new codes they have to use. The Commission has done a nice job organizing the information and identifying the changes by assigning a distinct icon for every type of change that was made to the procedure codes. Moreover, they explain up front the formula used to adjust the maximum allowable payment (MAP) amounts so you don't have to scroll through multiple pages of procedure codes to figure out how prices were adjusted.
While most people reading this blog (note to my ego: maybe I should say, if anyone is reading this blog), probably do not care to know the formula used to update various CPT codes in the fee schedule, there are some other useful pieces of information that adjusters and employers might like to look up in the manual. For example, you probably knew that a doctor can charge $64 for completing a Form 14B. But, did you know that it is actually a misdemeanor for a doctor to accept any more than $64 for completing a 14B? And, on a much more practical level, did you know that not only do you not have to pre-pay a doctor to get a Form 14B; it is actually prohibited to pre-pay for one? Please note: while this is written in black and white in the manual and in the statute, I am NOT suggesting anyone hold this information over a doctor's head just to get a Form 14B back faster. In fact, I do not think a discussion on these finer points of law would go very far in establishing good rapport with the doctor you are asking to render a professional medical opinion. Rather, I mention it for the sole purpose of demonstrating there is more to the Medical Services Provider Manual than just procedure codes and modifiers. The manual includes substantive claims information in its overview and summary sections before each of its sub-parts and also contains an appendix in the back with all relevant statutes and regulations. In my estimation, the Commission has made the manual a complete reference tool for anything related to medical providers' interactions with the workers' compensation system.
Please remember the policies and MAP amounts in the 2015 Medical Services Provider Manual are effective for dates of service on or after Sept. 1, 2015. Check with your medical bill paying unit or vendor to make sure they start applying the new codes for services rendered on that day forward. And, if you would like to order a copy of the manual for yourself, go to the Commission's website or directly to the publisher at https://www.optumcoding.com/Product/45773/.