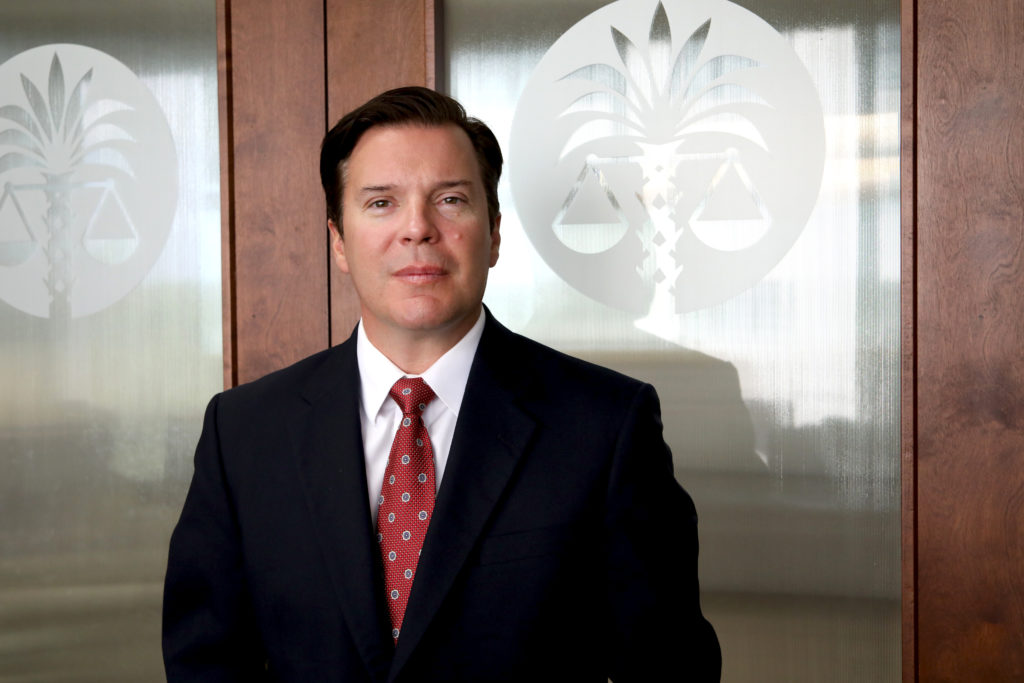 Collins & Lacy, P.C. welcomes attorney J.C. Nicholson to their firm. Nicholson, a graduate of the University of South Carolina School of Law, comes to Collins and Lacy, P.C. with over 18 years of legal experience and will join attorney Michael Burchstead in building the firm's Governmental, Ethics, and Compliance practice which includes election law.
"I've always enjoyed election law," said Nicholson. "It's a niche area—there are a few lawyers around that practice it, but not everyone does it. I worked in ethics and election law before when I worked in the South Carolina Attorney General's office, and I'm excited to get back into it. It's a section of law that is very important to citizens, to the government, and to the candidates themselves. I believe that it is an important area of the law especially with the potential challenges ahead."
Nicholson previously worked as a Law Clerk for U.S. District Court Judge G. Ross Anderson, Jr. and as an associate at Whetstone, Myers, Perkins, & Young, LLC before spending six years in the Office of the South Carolina Attorney General. There, he worked in the Civil and Securities Division, specifically with voting and election law. Afterwards, he worked with the South Carolina Medical Association as General Counsel and then as senior counsel at The McKay Law Firm in Columbia, South Carolina.