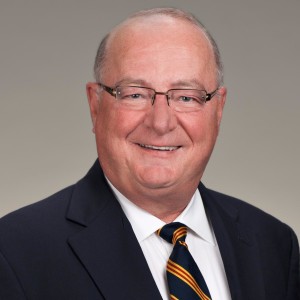 [COLUMBIA, S.C. October 14, 2015] – Collins & Lacy, P.C. is pleased to announce attorney Stan Lacy has been selected to Columbia Business Monthly's 2015 Legal Elite of the Midlands for his work in Workers' Compensation.
The Legal Elite of the Midlands is an annual award given to the top lawyers in 20 different practice groups. Winners are nominated and selected by their peers and are regarded as the best and most well-respected attorneys in their fields.
"I am extremely honored to have been selected as one of Midlands' Legal Elite," Lacy said. "I'm very grateful for the nominations by my peers, and I'm very pleased to represent Collins & Lacy in this respect."
Lacy co-founded Collins & Lacy, PC in 1984 and has continued to be a highly esteemed lawyer in the Columbia area. He has dedicated his practice to workers' compensation defense and is a South Carolina Circuit Court Mediator. Lacy has been teaching as an adjunct instructor at the University of South Carolina School of Law for 34 years and frequently conducts workshops on compensation laws for clients and businesses.
"Our firm is proud that once again Stan has been recognized for his experience and skill and being among Columbia's legal elite," said Scott Wallinger, chair of the firm's management committee.