Some of life's greatest ventures come from small beginnings.  Consider, for example, the fact that 31 years ago an Assistant United States Attorney and a former Assistant Federal Public Defender decided to take a chance and start their own firm.  It couldn't begin more ironically than on April Fool's Day of 1984, but it was the making of a partnership that would grow to become one of the most highly regarded, client-oriented, defense litigation firms in the state of South Carolina today.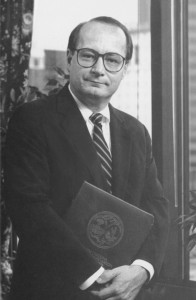 Those partners, of course, are our co-founders Joel Collins and Stan Lacy.  Before setting up their own shop, Joel and Stan ran in a lot of the same circles, bumping into each other from time to time, though never having a case against each other.  As those "bumps" became more and more frequent, a friendship began to blossom as each came to enjoy the other's company.  In 1982 Joel decided to go out on his own and start a personal practice, and he found himself in need of someone to handle the workers' compensation defense cases that were more and more frequently coming his way.  So, his friend Stan Lacy came immediately to mind.  Stan was practicing with another firm at the time, but that didn't prevent Joel from following his instincts.  On a cold day in February 1984, Joel called Stan to say, "If we're going to practice together, it's got to be now."  Stan saw that the timing was right, gave notice with his old firm, and Collins & Lacy was born.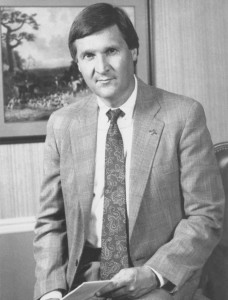 Since then, Joel has been a big name in the areas of litigation and professional liability, and Stan not only excels in the workers' compensation world but has also taught workers' comp law to practically every practicing workers' comp attorney in the state as a University of South Carolina adjunct instructor.  Not stopping there, Collins & Lacy has acquired 21 more attorneys who exemplify the firm's mantra of "Always apply the 'do right' rule".  It's that belief of ethical practice, hard work, and treating clients as if they were family that has sustained this law firm through its first 31 years.
Our most sincere thanks go to all of those who have, and those who will be, part of the Collins & Lacy legacy. Here's to 31 more!